No Gun Toy Gun
Toy Concept . Emily Carr University of Art + Design . 2019
Co-designer: Agnes Svensson
Playing is a child's way of exploring the world and society, and learn about their own part in it. Todays toy gun market is limiting and excluding children of different genders and abilities to learn and explore. The intention of this design concept is not to restrict the play itself but strives to liberate children's play from the deep-rooted associations and values a firearm entails, a No Gun Toy Gun.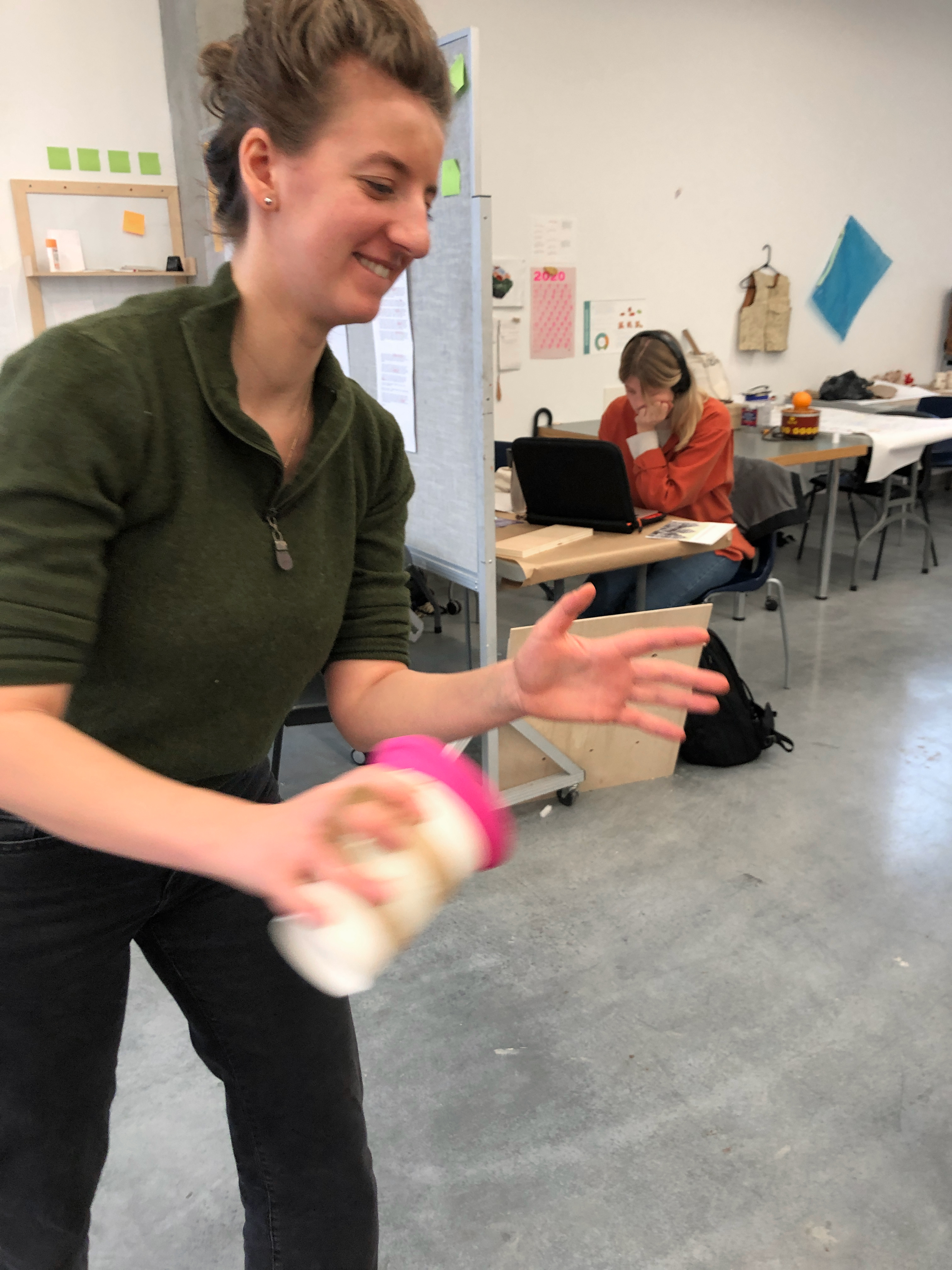 Creating a catch-and-launch game and a toy liberated from adult nonsense
This project does not want to change how children play but tries to expand the currentplay scenario, engaging in collaborative play avoiding unnecessary representatiion of adult nonsense. By creating a catch and launch game 'the gun' becomes a multifunctional tool which can both attack and receive. A non-lethal association to the tool will hopefully help drive a more versatile play scenario focusing more on collaboration and the fun of playing than the toy gun.