Loppan
Stool Design . Lund University . 2020
Co-designers: Nina Cherrug & Ebba Kjellin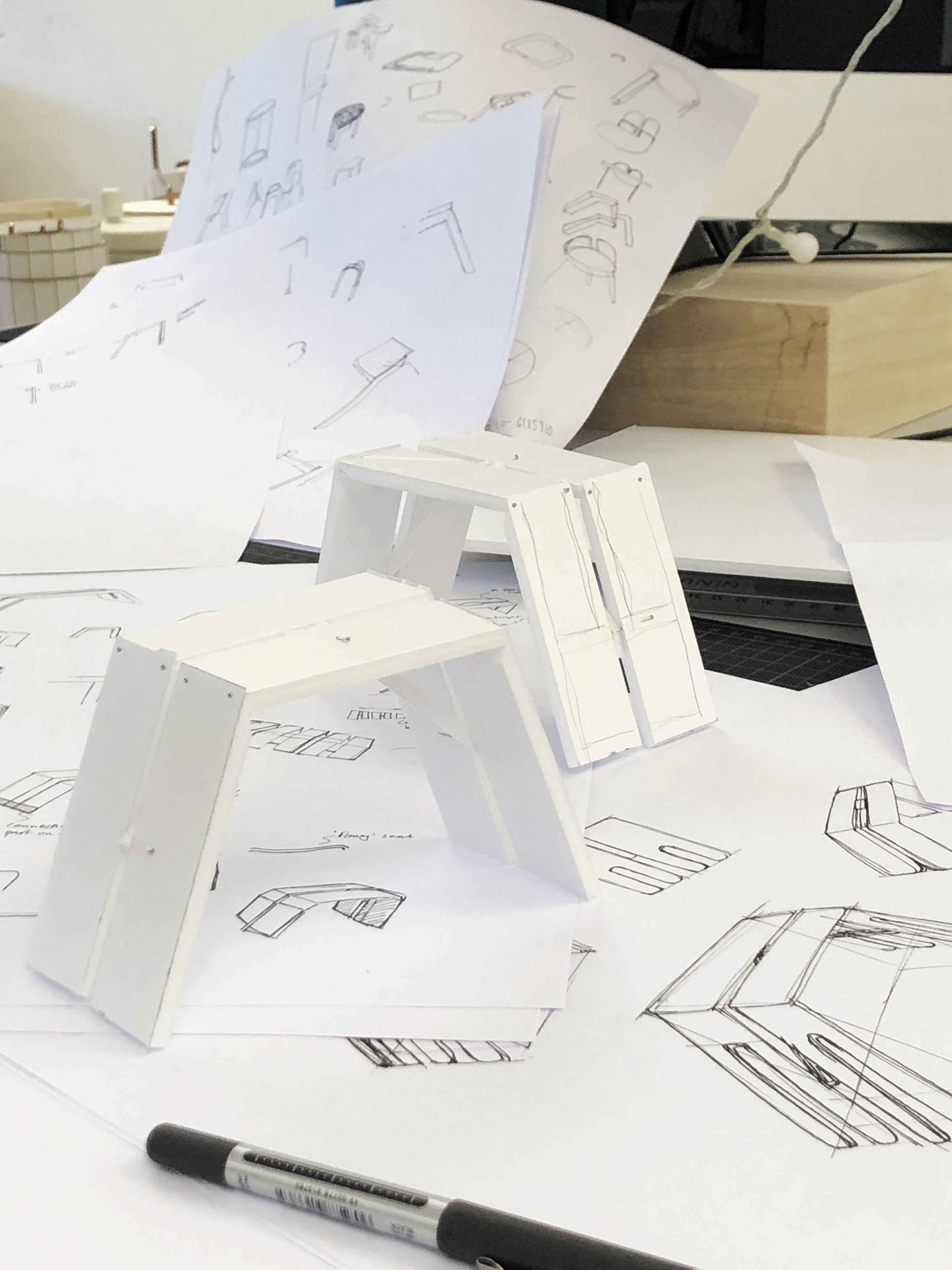 During a week's workshop together with MEJK Design Studio in Malmö we created a stool design on the idea that it should be stackable, easy to assemble and cheap to produce. A corner stone in the work was to cerate a furniture that would last aesthetically and physically using concious materials.
A Stackable Wooden Stool

Loppan is a stool developed to be stackable both vertically and horisontally. Loppan is made from solid wood and comes partly factory assembled to save screws, secure stability and make the costumer assembly easier.



Easy costumer assembly